Big Bear Kratom is a new Kratom vendor in Canada, we tried them out and the results are in; great place to buy Kratom online!
Big Bear Kratom Review
Visit Their Website – Click Here
Customers in Canada who wish to purchase Kratom can find a relatively large selection of powders available on Big Bear Kratom. They claim to use only organic, impurity-free products, which originate from Indonesia. Each order, regardless of value, includes a free 25g sample for all customers. The website is clean, direct and easy to navigate.
However, Big Bear states numerous times on the website that Kratom is not suitable for human or animal consumption, and does not offer detailed descriptions of their products.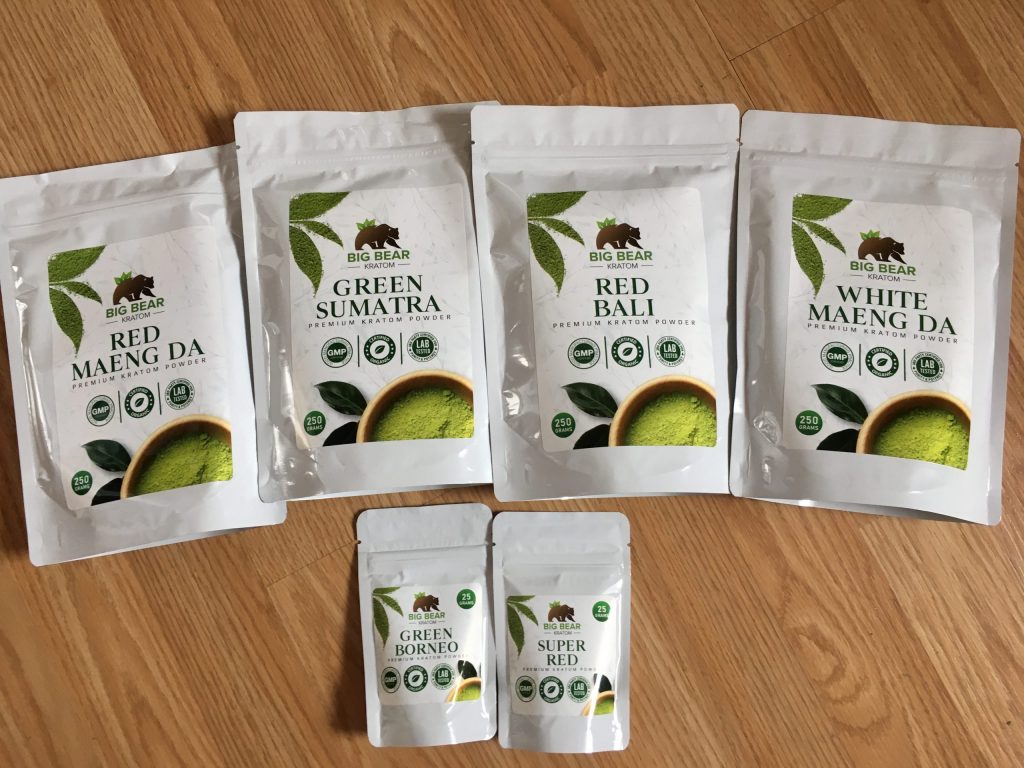 Selection
Big Bear offers a range of Kratom to be bought in the form of capsules or powder. They have all three main strains of white, red and green. Some of the Kratom types they have listed include:
Maeng Da Kratom – available in all three strains, and broken down into different size options (the lowest being 25 grams and the highest 1 KG).
Green strain – there are six different green options, including Malay, Bali, Hulu Kapuas, Sumatra, Borneo and Maeng Da.
Red Strain – minus Malay, the same options as green are available. Customers can also purchase a super strain of red, as well as red Thai and red Indo Kratom.
White Strain – The same options as red are available, as well as a 'super' strain of white, which is available to be purchased in different quantities.
Big Bear also offers variety packs, which come in different sizes. Some packs are aimed at beginners who wish to sample a small variety before choosing a specific type of Kratom.
Quality
We should note that the quality of the powder is great, it's nice and finely ground. The potency of the Kratom powder is also good, as the effects can be felt as you would expect.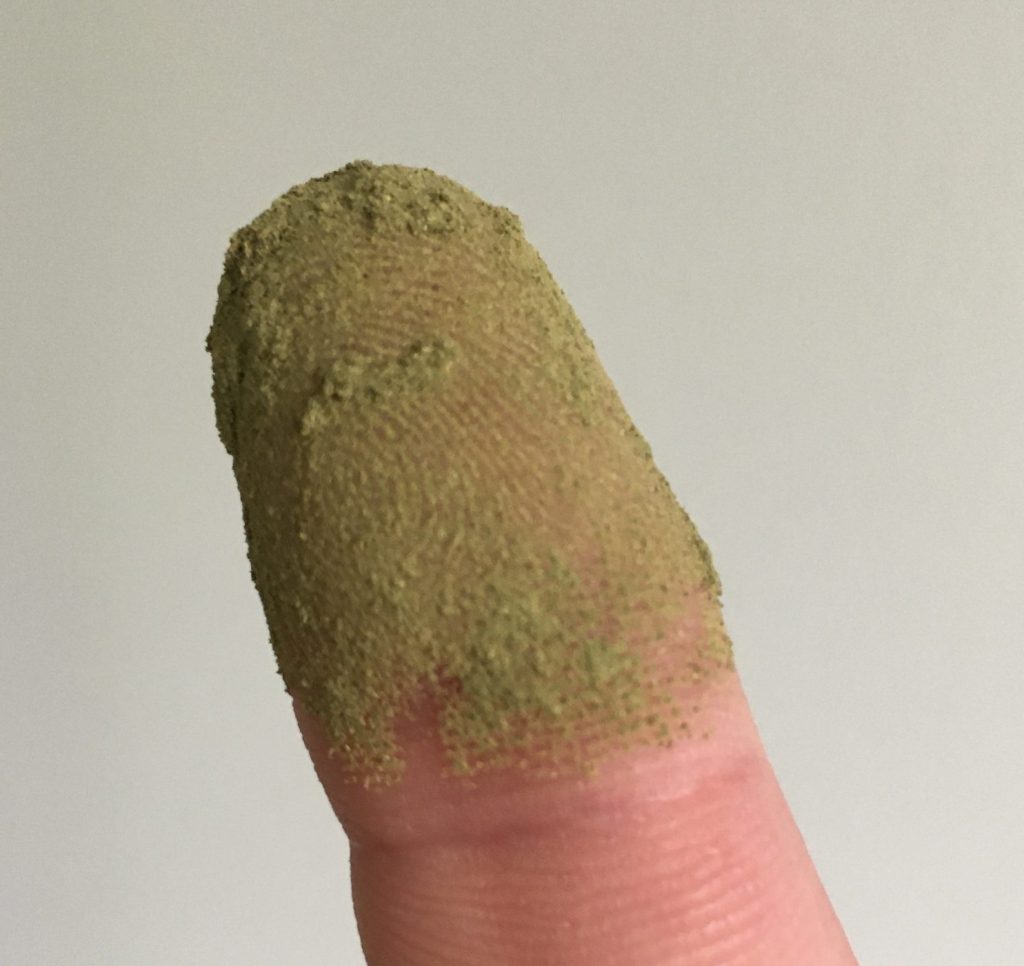 Pricing
Big Bear Kratom are not the cheapest on the market, and they make no claims to be on their website. They do however offer discounts on bulk purchases, and there are numerous sale discounts on a variety of products such as the variety packs.
Shipping
As there are a number of options available when checking out, customers will find that costs vary depending on the service they choose. Big Bear uses Canada Post, in which customers can select to pay cash on arrival (subject to an $8 shipping fee). Customers looking for a quicker delivery have the option to select Canada Post Xpresspost or UPS shipping. 
Our experience with shipping times was great. We received tracking info the next day and the package arrived a couple days later.
Big Bear Discount Coupon
There is not a direct coupon on the website, however they do have three ways in which customers can save money.
Rewards program – whenever customers make a purchase, they earn Big Bear points, which can be redeemed to receive a discount on future products.
Write a review – customers who review a Big Bear product will qualify for 100 Big Bear points. Reviews are counted if submitted to their website, not posted to third party websites.
Refer a friend – Each account holder of Big Bear will have a unique referral code which can be shared with a friend. If the friend also creates an account using the code, the original customer will automatically be credited 100 points to use for their purchases.
Big Bear has mentioned in their FAQ's that customers who want a discount should subscribe to their newsletter for updates on product sales.
Is Big Bear Kratom Legit?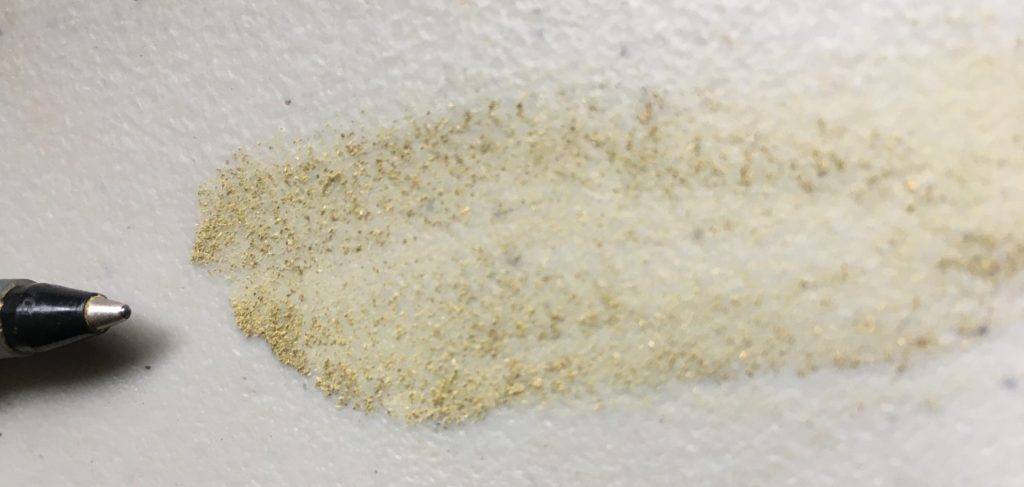 Out of 158 reviews, Big Bear Kratom has an 'excellent' rating of 89% on Trustpilot. Many reviews have been left recently, and the vast majority point towards the quick delivery and good quality of the products. In addition, many users also remark on the efficiency and professionalism of the customer service.
There are also reviews on the website, however it is worth noting that although there are reviews for each product listed, they appear to be general reviews for the product rather than solely customer reviews. Some reviews reference purchasing the item from different sellers, so these reviews can't be verified as being about Big Bear products.
The website has multiple options for getting in touch, as well as a satisfaction guarantee for users who are unhappy with their products. The company phone number and email address are both easily accessible for customers to find.
Although there is a lack of information regarding the products on their website, this seems to be due to the fact that they aren't promoting Kratom for consumption. Big Bear Kratom has a good range of products available and customers have rated them well on Trustpilot.